Masters of Science in Occupational Therapy
Our Masters degree program is transitioning to an Occupational Therapy Doctorate (OTD) Program in May 2019.  We are no longer accepting students for the Masters degree in Occupational Therapy.
About the Profession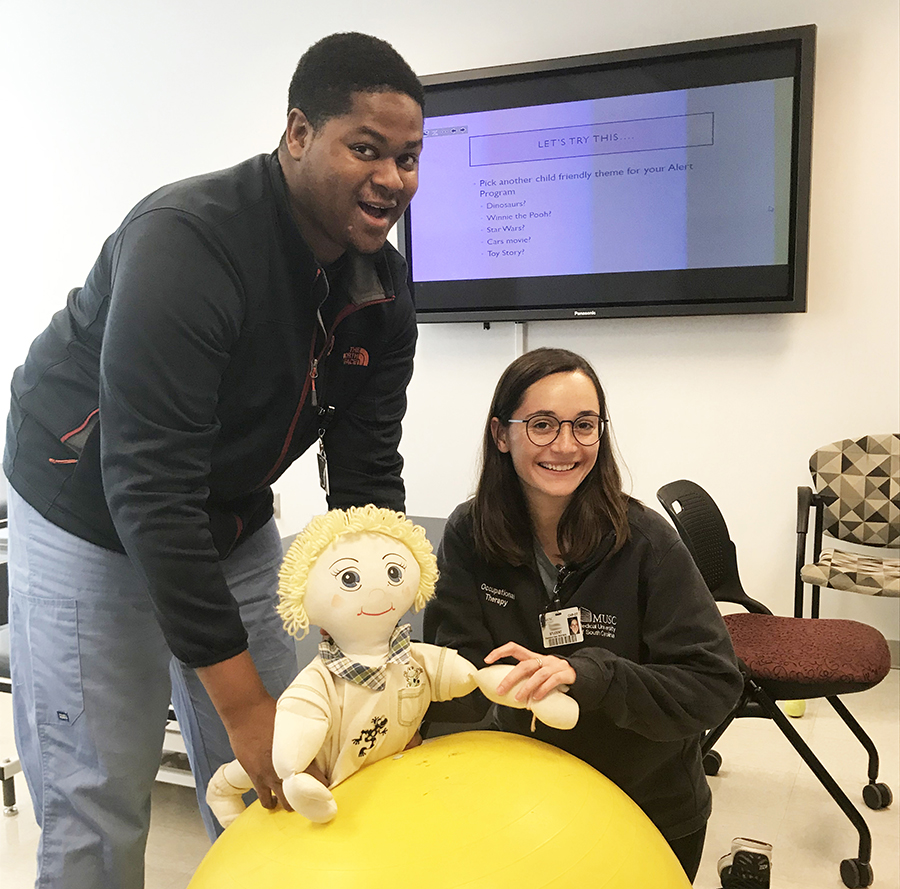 Occupational therapists are motivated and creative problem solvers who like working with people and translating scientific knowledge into everyday practicalities. They are collaborators who bring about desired change and attainment of meaningful goals. Sometimes new skill development is necessary, other times adapting the environment is essential for a productive life.
When people experience trauma, stress, or chronic health conditions their daily routines are often disrupted making it difficult to get up, get dressed, and go to work, make dinner, or enjoy family and friends. That's when occupational therapists intervene to promote performance and participation in life. Helping people engage in everyday tasks and life roles is the trademark of an occupational therapist; it's the key to successful living.
Occupational therapists are in demand. Hospitals, rehabilitation centers, outpatient clinics, home health agencies, community outreach programs, private practices, school-based settings, and specialty practices all employ occupational therapists.
The US Department of Labor lists occupational therapy as one of the top 20 professions for projected job growth in the next five years. Salaries in South Carolina begin in the mid-$50's and vary by region. Practitioners can advance their careers in traditional settings, branch out into emerging areas of contemporary practice, and become leaders, entrepreneurs, educators, and researchers.
National Board Certification in Occupational Therapy (NBCOT)
Program graduates are eligible to take the certification examination administered by the National Board for Certification in Occupational Therapy, Inc. | 12 South Summit Avenue, Suite 100, Gaithersburg, MD 20877-4150 | 301-990-7979 | 301-869-8492 (Fax) | www.nbcot.org
View NBCOT Performance Data


Are there any factors that would prohibit me from taking the certification exam?
If you have a felony conviction on your record, this may affect your ability to sit for the certification examination administered by NBCOT after you graduate; this can subsequently affect your ability to attain state licensure. Before applying to the OT program, you can contact NBCOT for information on their early determination program to assess examination eligibility. Go to NBCOT and read the Early Review section for further details.
Meet Our Faculty & Staff
Please view the occupational therapy home page for accreditation information.