Physical Therapy Exploration Program (PEP)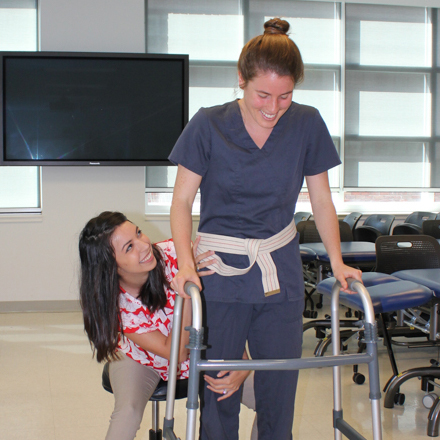 The Physical Therapy Exploration Program (or PEP) is a 1-day career exploration program for rising high-school juniors and seniors and rising college freshmen and sophomores.
Students will have the opportunity to:
Learn more about the MUSC Doctor of Physical Therapy program.
Tour the MUSC campus and shadow a therapist in a physical therapy unit in the University Hospital.
Meet with current faculty members to discuss information related to the academic program and the PT profession.
Chat with current students in the program to gain a student's perspective on applying to graduate school, student life, and academics at MUSC.
If you wish to apply to this summer's PEP program or are interested in being added to the mailing list for future events, please email:
info-chp-coast@musc.edu.
Testimonials
Recent attendees of the PEP Program had this to say about their experience:
"I greatly enjoyed attending this program. Thank you all so much for an educational and exciting day."
"Loved it. Thank you." 
"Had a great time and learned a lot, I wish you guys the best"
If you are interested in the PEP Program and would like to learn more, please fill out the form below. PEP 2018 date coming soon.