About the Program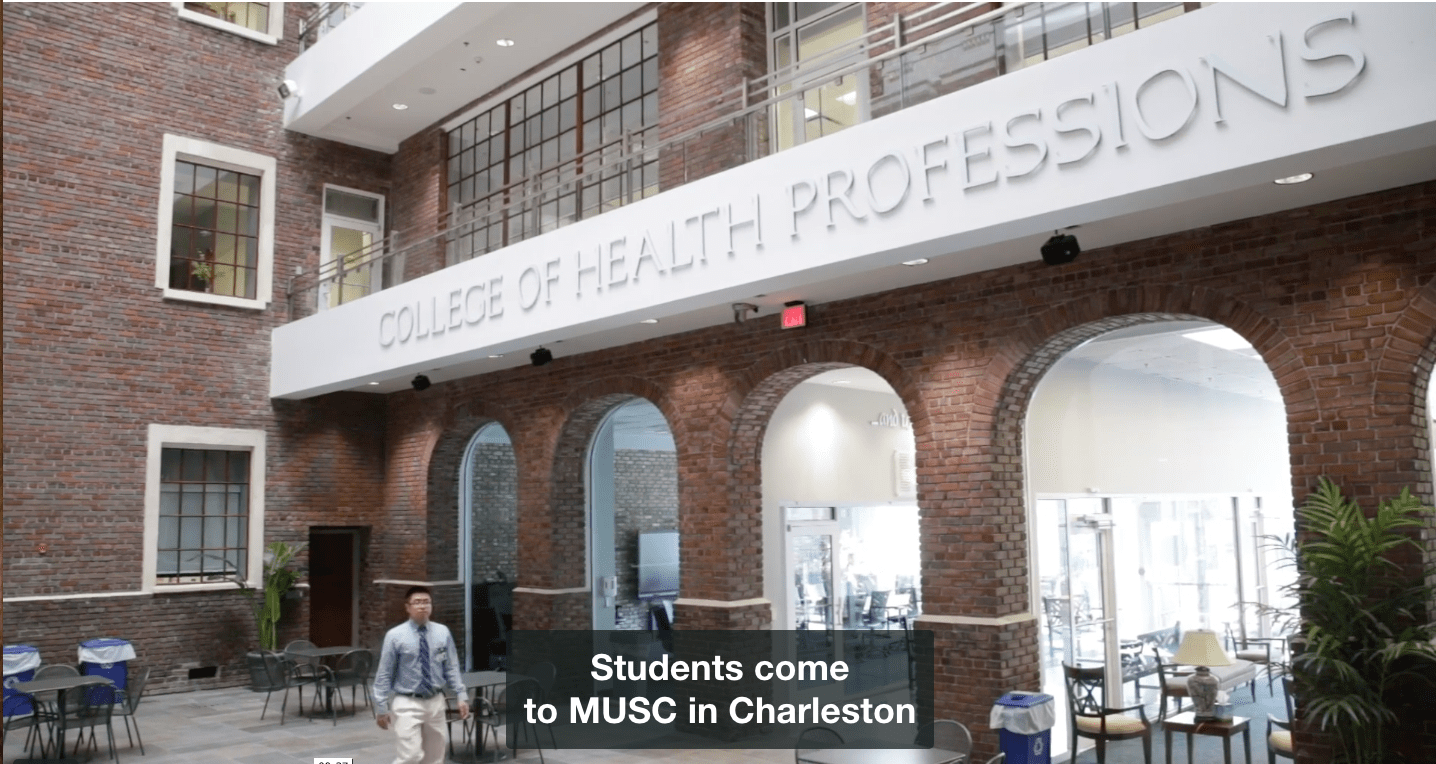 Health Informatics
Learn more about our Master of Science in Health Informatics program.
Program Information
Learn more about our Master of Science in Health Informatics program.
The Program
Touted as the "Best Research-Focused Program" by Intelligent, the online Master of Science in Health Informatics (MSHI) program at the Medical University of South Carolina (MUSC) is designed primarily for working health care professionals who wish to specialize in health informatics with a focus on data analytics. Graduates are prepared to manage, use, and evaluate health care information systems such as electronic health records (EHRs), data management, and analytic systems. They also gain firsthand experience in working with leading experts in telehealth through MUSC's Center of Telehealth, one of only two Health Resources & Services Administration (HRSA)-designated Centers of Excellence for Telehealth in the nation.

The program prepares students to assume positions such as:
Data Analytics Officers
Clinical Systems Analysts
Health IT Project Managers
Implementation Specialists
Chief Medical/Nursing Information Officers
The program offers a thesis option to students interested in conducting health informatics research.
The Health Care Environment
Over the course of the past decade, health care organizations have implemented EHR systems, largely due to the HITECH Act of 2009 and financial incentives. Today, health care organizations are striving to optimize EHR use, reduce clinician burnout, manage population health, and engage patients and their families more fully in managing their health. They are also exploring innovative ways to improve quality, increase access and reduce costs. As reimbursement shifts to value-based payment models, individuals who have the knowledge, skills and abilities to easily capture, analyze and act on patient- and population-level health information are in increasing demand. Individuals skilled in health informatics and data analytics will be critical to the organization's success.
The Faculty
The MSHI program is housed in the Department of Healthcare Leadership and Management, a department ideally suited to offer this program. By its very nature, the department and college are interdisciplinary and bring together faculty and students from a wide range of health professions. Faculty are practicing health informatics experts and leading researchers. An Advisory Council comprised of leaders in the field is actively engaged in supporting the program.
Program of Study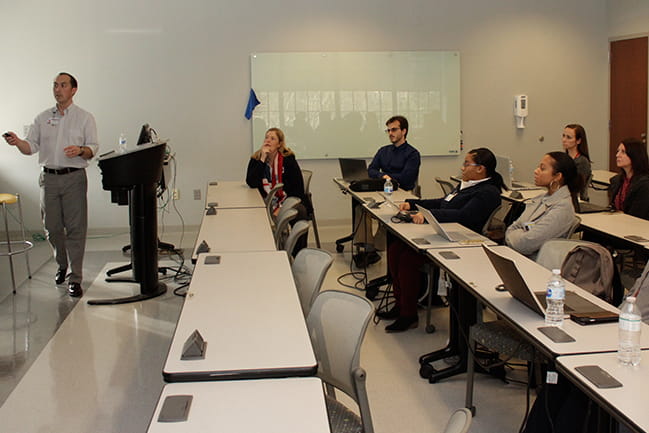 Students may enroll in the program on a full- or part-time basis. Full-time students will be enrolled in three online courses each and part-time students will take two courses each semester. Students are required to attend one on-campus session per semester which will typically be organized as one four-day long weekend. The on-campus sessions are generally offered in June, August, and January of each academic year.