Doctor of Nurse Anesthesia Practice - Post Baccalaureate
About the Program
The MUSC College of Health Professions Doctor of Nurse Anesthesia Program is dedicated to producing competent, compassionate, and knowledgeable Certified Registered Nurse Anesthetists who will meet the health care needs of society through clinical practice, education, and research.
Students are educated in all facets of nurse anesthesia practice throughout the perioperative period. The first 18 months are primarily online/classroom instruction that supports the students' acquisition of basic and advanced anesthesia skills necessary for the safe administration of anesthesia. Students practice clinical skills using high-fidelity simulation. Students are expected to demonstrate professional advocacy through attendance at state and national meetings. During the next 18 months, students are immersed in the clinical area where they administer anesthesia to all types of patients and in all types of practice settings. Students are evaluated on their ability to integrate didactic knowledge to clinical practice, demonstrate critical thinking skills, and appropriate interventions in patient management.
Through our variety of clinical sites, AFN students have opportunities to administer anesthesia to complicated pediatric and adult patients in a large teaching hospital and to patients of all ages in a community hospitals and rural independent CRNA practices. Students obtain extensive hands-on clinical experiences in administering many types of regional anesthesia.
The DNAP program offers a diverse selection of course work from managing information systems to crisis simulation in anesthesia.
The objectives of the post-baccalaureate DNAP program are to:
Expand the clinical education of CRNAs with the addition of increased clinical education hours, instruction in advanced technology, and high-fidelity crisis simulation.
Prepare CRNAs to provide a clinical practice that is founded on the basis of evidence, research, and outcomes.
Produce CRNAs who have the education and skills to assume leadership roles in health care.
Through interprofessional collaboration, students in the DNAP program will have access to leaders in health care administration education and will attend classes with other non-nursing health care professionals. The variety of course work and diverse faculty backgrounds will support a wide variety of capstone project options.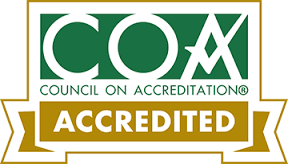 Accreditation  |  The Medical University of South Carolina Anesthesia for Nurses Program is accredited by the Council on Accreditation of Nurse Anesthesia Educational Programs (COA), 222 S. Prospect Avenue, Park Ridge, IL 60068; 847-655-1160. The program's next review by the COA is scheduled for May 2020. Additional information regarding the COA.
MUSC is regionally accredited by the Southern Association of Colleges and Schools. 
Licensure and Certification Requirements
Whereas accreditation applies to educational programs, licensure and certification applies to individuals. Our program prepares students for and makes them eligible to take the National Board of Certification and Recertification for Nurse Anesthetists (NBCRNA) National Certification Exam. Passing the NCE is required for employment as a CRNA and may also be required by each state to obtain licensure. Information regarding each state's nurse practice act and regulatory requirements may be found here: https://www.aana.com/advocacy/state-government-affairs/state-legislative-and-regulatory-requirement

You can find additional requirements for practicing nurse anesthesia in each state on the National Council of State Boards of Nursing website.