By collaborating under the umbrella of the Center for Rehabilitation Research in Neurological Conditions (CRRNC), MUSC College of Health Professions scholars push the edges of current knowledge. Our researchers belong to a community that seeks answers to challenging questions. We share discoveries openly. We collaborate with other MUSC departments, and beyond the campus confines. And we focus, always, on the patients who will benefit from our work.
Meet the Directors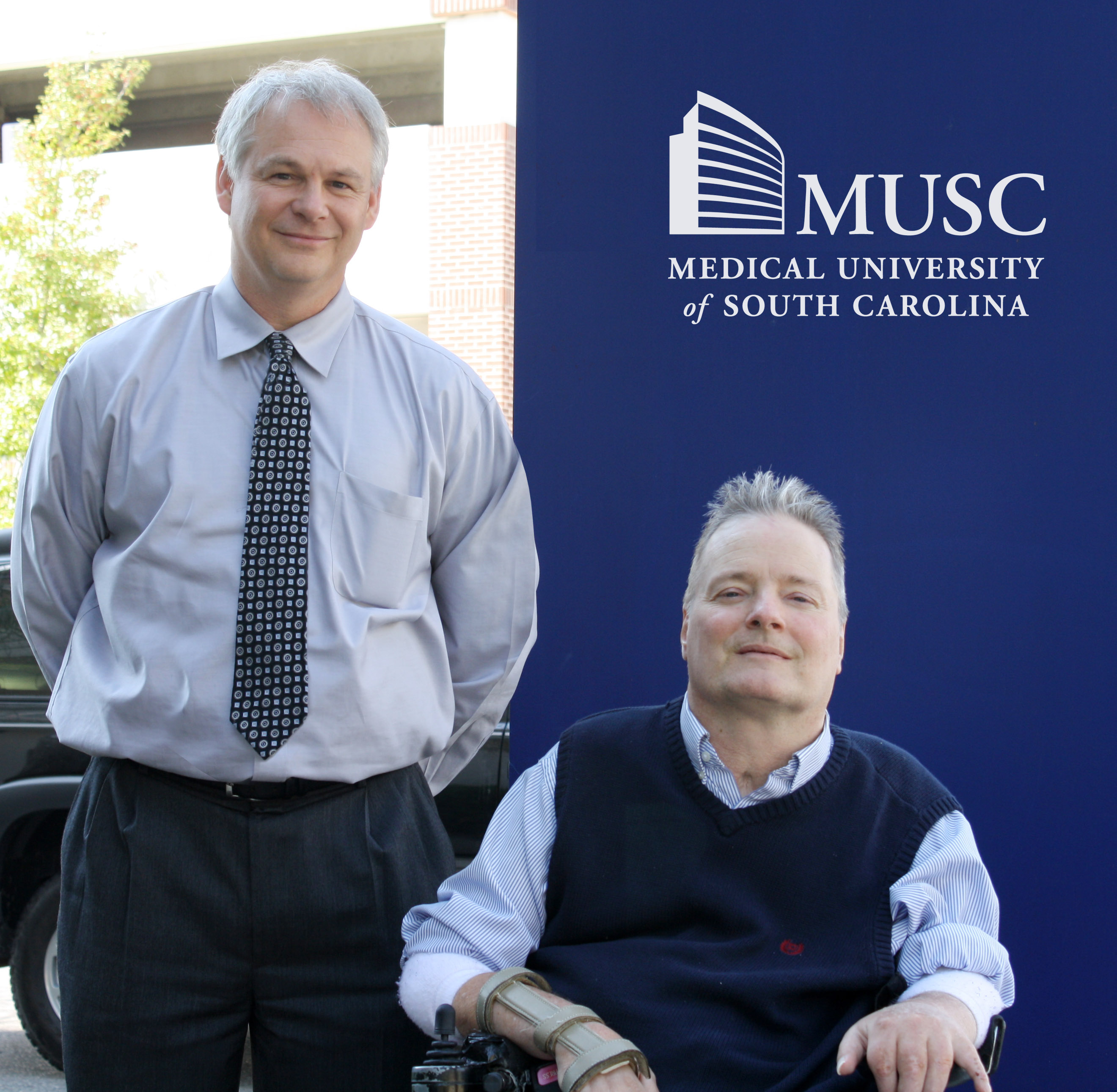 Director: Dr. James Krause (pictured right) leads a research focus in a series of interrelated studies to identify psychological, behavioral and economic risk factors of secondary health conditions and mortality among those with neurologic injuries, emphasizing spinal cord injury and traumatic brain injury. Download full biosketch (PDF).
Associate Director: Dr. Steven Kautz (pictured left) leads a research team focusing on the assessment of movement dysfunction and impairments associated with neurologic conditions and the development of rehabilitation therapies intended to enhance motor functions and quality of life. Significant accomplishments for this line of research are in the Department of Health Sciences and Research section of this report. Download full biosketch (PDF).
For inquiries, please contact:
Melinda Jarnecke
843-792-7084
jarnecke@musc.edu
Research Areas
Health Employment, and Longevity Project (HELP)
National Center of Neuromodulation for Rehabilitation (NM4R)