Educational Resources
These resources are for both prospective and current students of the Healthcare Studies program. These tools can help prepare you to apply and throughout your time at MUSC.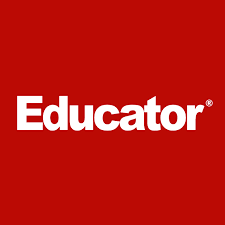 Educator.com helps equalize education by assembling the best teachers in the country and making their lectures available to everyone. 

The College Level Examination Program (CLEP) is a group of standardized tests created and administered by the College Board. These tests assess college-level knowledge in thirty-six subject areas and provide a mechanism for earning college credits without taking college courses.

Grammarly's product offers grammar checking, spell checking, and plagiarism detection services along with suggestions about writing clarity, concision, vocabulary, delivery style, and tone. 
Preparing for Graduate School
Select your Admission Exams
Graduate Record Examination (GRE) is the most widely accepted graduate admissions test worldwide. It's a computer-administered test for both graduate and business schools that assess three areas, verbal reasoning, quantitative reasoning, and analytical writing. The test is delivered on a continuous basis in most regions of the world. 
Dental Admissions Test (DAT) is a dental education admission test designed to provide dental education programs with a means to assess program applicants' potential for success. It is administered year-round by Prometric test centers in the United States, its territories (including Guan, Puerto Rico, and the Virgin Islands), and Canada.
Medical College Admission Test (MCAT) is a computer-based standardized examination for prospective medical students in the United States, Australia, Canada, and the Caribbean Islands. It is designed to assess problem-solving, critical thinking, written analysis, and knowledge of scientific concepts and principles. 
Pharmacy College Admission Test (PCAT) is a computer-based standardized test administered to prospective pharmacy school students by Pearson Education, Inc. The test is offered in January, July, and September. It is divided into six sections to be taken in approximately four and a half hours. 
Prepare for your Admissions Exam

Magoosh offers online test prep for many standardized exams. Review video lessons and take practice tests via their mobile apps or on the web. 
Applying to Graduate Programs
MUSC offers a number of graduate degree programs in the health professions including: