About the Speech-Language Pathology Profession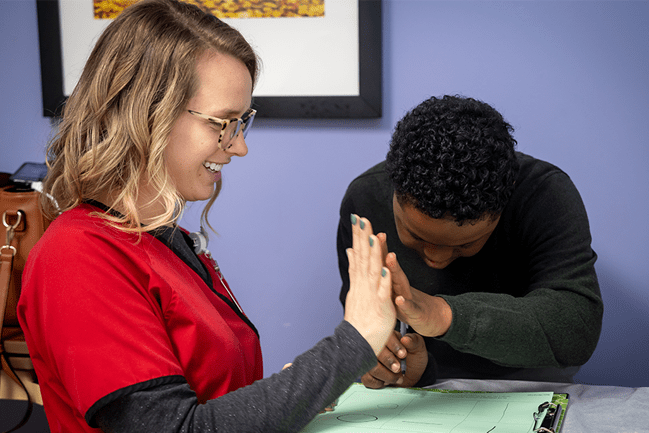 Projected Workforce Growth
According to the U.S. Bureau of Labor Statistics (BLS), the national employment rate of SLPs is expected to grow much faster than average through the year 2026. An additional 25,400 SLPs will be needed to fill the demand between 2016 and 2026—an 18% increase in job openings. The BLS has identified speech-language pathology as No. 11 among the top 20 professions estimated to add more jobs from 2016 to 2026 compared to other occupations with similar educational requirements.
Using data from the BLS and other sources, U.S. News & World Report ranked "speech-language pathologist" as No. 6 in their "Best Health Care Jobs" category and No. 8 in their "100 Best Jobs" category for 2019.
Professional Credentialing
At the national level, the credential is Certification of Clinical Competence (CCCs). Visit the American Speech-Language-Hearing Association's (ASHA) website to learn about the requirements to achieve your CCCs.
State level credentialing varies by state. Information for your state can also be found on the ASHA website.