Student Showcase
Class of 2018 
Caitlyn Causey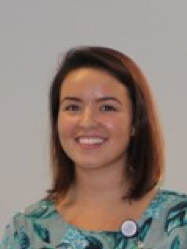 I graduated from Horry Georgetown Technical College in 2016 with an Associates of Science degree in Health Sciences. I have been a Combat Medic with the Army National Guard for the past 6 years. I have my AHA Healthcare Provider CPR Certification, I am Combat Life Saver Certified and I am Nationally Registered Emergency Medical Technician. The Online Healthcare Studies program was another stepping stone toward my ultimate goal of becoming a Physician Assistant and being able to do what I enjoy most.
Practicum Project-My practicum project was a survey of the knowledge and usage of veterans benefits among national guard members and the development of veterans benefits educational materials.
Upon graduating from the Healthcare Studies program, I was accepted into The US Military's Interservice Physician Assistant Program in San Antonio Texas.
Vy Do

I received my Associates of Science degree in Occupational Technology, Certificate in General Radiology in August 2009 from Midlands Technical College. I graduated from Providence Hospital School of Cardiovascular Technology in 2012. I've been a Registered Diagnostic Cardiac Sonographer since 2012. I currently hold a full-time position as a Cardiac Sonographer II with Houston Methodist Hospital in Houston, TX. I moved to Houston halfway through my HCS program but because it was an online based program and I could complete my degree from TX. I graduated from MUSC Online Bachelors of Science Program in Healthcare Studies in 2018.
Practicum Project-My practicum project was "The Effect of Family Median Household Income on Childhood Immunization Rates: A Systematic Review of the Research Literature"
Having my Bachelor's degree from MUSC will further my career in management and increase the chance to work with medical device companies, such as GE or Phillips, as their clinical specialist whenever the opportunity arrives. 
Class of 2019
Erica Andreuccetti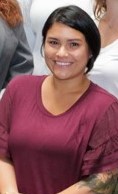 My name is Erica, I graduated from Trident Technical College in 2017 with an Associates of Science and began the Healthcare Studies program in Fall 2018. I currently organize the local and foreign missions for Freedom Church in Moncks Corner. This position allows me to develop outreach opportunities throughout Berkeley County, as well as in Haiti. Throughout my time in the HCS program, I have volunteered with many different organizations such as the Seacoast Dream Clinic, which provides medical care to underserved communities free of charge, as well as the Low Country Food Bank among others.
Practicum Project- My practicum project has two parts. First, I am designing and implementing a Group B Strep (GBS) educational intervention among pregnant women in the Centering Pregnancy Program at MUSC. This is a very important issue for my family as we were affected by GBS and we lost our five-week-old daughter, Mila, to meningitis caused by the GBS bacteria. My goal is to bring more education and awareness regarding GBS so that other families can be better prepared should they have to experience a similar situation.
The second portion of my practicum is the development of a 14-session pregnancy education intervention for expecting women of Haiti. In Haiti, many women go through their entire pregnancy and delivery with no medical attention or pregnancy education. This intervention will help women understand more about their bodies and their developing babies, as well as behaviors to avoid while pregnant and the laboring process.
After graduating from the Healthcare Studies program, I plan to continue my position with Freedom Church while using my degree to continue to increase public health education and awareness both locally, and in developing countries such as Haiti.
Rebecca Brewer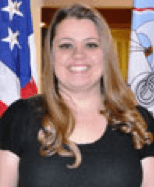 My name is Rebecca Brewer, I have worked in the health field for 20 years. I am currently a full-time chemotherapy mixing technician in Charleston SC. I hold a South Carolina Pharmacy Technician license as well as a National Pharmacy Technician Certification. I graduated from Trident Technical College in 2014 with an Associates of Arts and an Associates of Science in 2017. Through my years of working as a pharmacy tech, I found my passion working with cancer patients. I knew I needed to further my education to have an even greater impact on improving the quality of life of cancer patients. I began the Healthcare Studies program in Fall 2018.
Practicum Project-My practicum project is pre-and post-chemotherapy education to newly diagnosed cancer patients to positively impact their quality of life. By being able to provide a low-stress setting will ultimately help patients receive and fully absorb the information they need to know about their disease and its treatment.
After graduating from the Healthcare Studies program, I plan to apply to the Executive Masters of Healthcare Administration program at Medical University of South Carolina. With that degree, I hope to find a position as manager of an oncology practice.
Jessica Giblin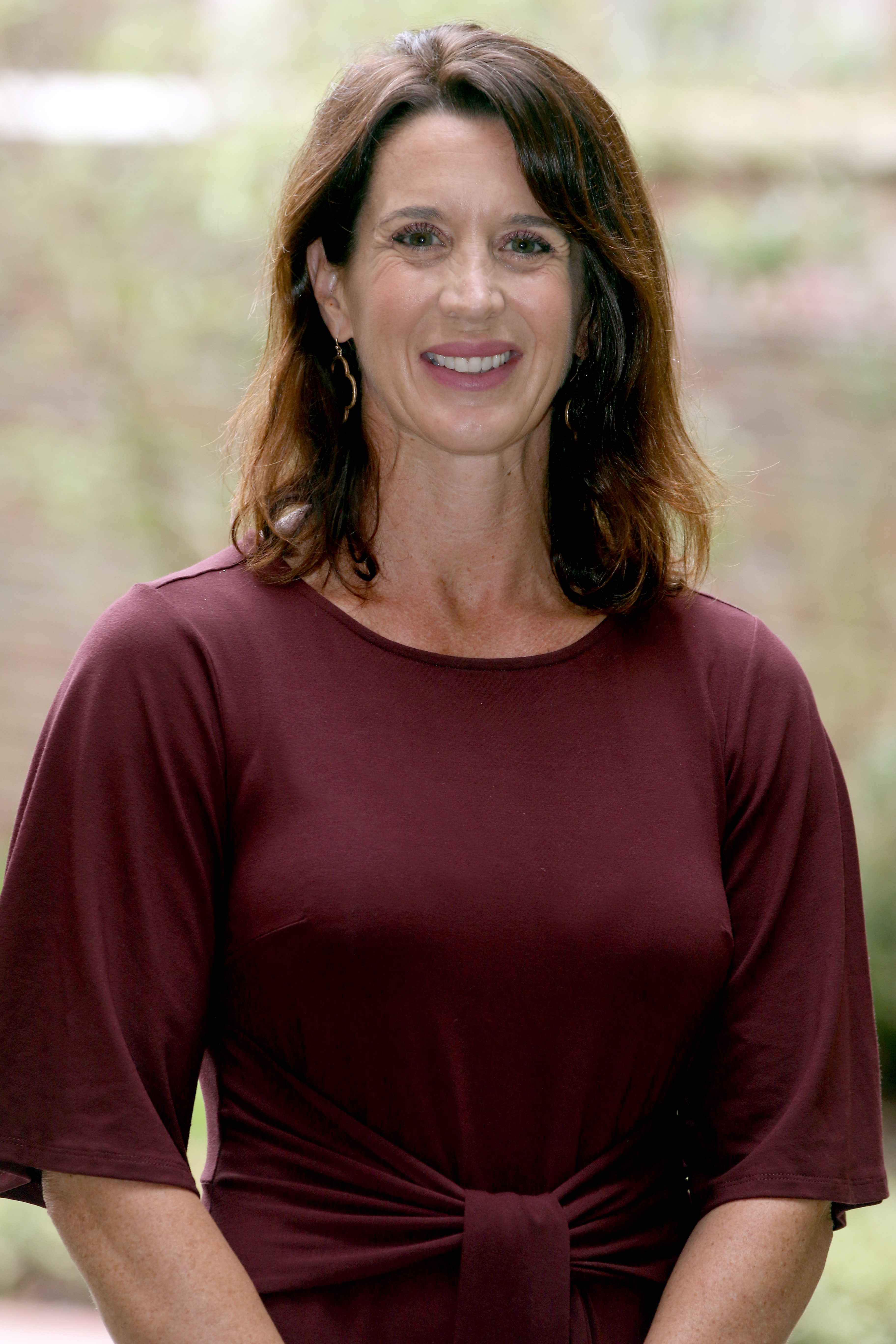 I'm Jessica and I am a proud nontraditional student. I have a husband, two teenage daughters and have had a successful 20-year career as an operations and association manager on Kiawah Island SC. Several years ago, I realized that I wanted a career that was more intrinsically rewarding. I knew that to achieve my goals I had to go back to school, and I had to start from the beginning. I graduated from Trident Technical College with an Associates of Science in 2017. I will be graduating with my Bachelor of Science degree in Healthcare Studies in May 2019. 
The Healthcare Studies program and MUSC have offered me opportunities for great academic and professional growth as well the support and encouragement from faculty and staff to be successful. I feel that I am finally living my best life! It is never too late to change the direction of your life's path.
Even as an online student, I am actively engaged in many student groups, social events, and inter professional projects on the MUSC campus. To give you an idea of some of the amazing opportunities here at MUSC, I have participated in the following activities; Sexual Health Awareness Prevention and Education (SHAPE), Paid Research Assistant LGBTQ Community Needs Assessment, Climate Survey for Gender Harassment and Sexual Assault, Diversity and Inclusion Student Council, LoveAbility- A day of camp to celebrating individuals with differences, STD campus-wide test event coordinator, Presidential Scholars Program.
Practicum Project – I am working on a global grant to research the need for sustainable wheelchair seating and mobility clinic in Masindi Uganda. It is my hope that my research will provide the data needed to support future funding to make a difference in the lives of people with mobility disability.
After graduating from the Healthcare Studies program, I plan to continue my education by pursuing a PhD in which I can continue my research into vulnerable populations that have the greatest health disparities and help others achieve their academic goals through teaching.
Rachel Marshall
My name is Rachel Marshall. I currently work at Roper Rehab in downtown Charleston as an assistant occupational therapist (COTA). I have been a certified occupational therapist assistant for 4 years. I graduated from Trident Technical College in 2015 with an Associates of Science and began the Healthcare Studies program in Fall 2018.
Practicum Project -I am currently working on a diabetes education project at Roper Rehab. The goal of this 3 session Diabetes Prevention Program adapted intervention is to educate individuals diagnosed with type-2 diabetes or prediabetes and provide important information and resources to improve self-efficacy and behavioral intention related to diabetes management.
After graduating from the Healthcare Studies program, I will be completing my Teaching English as a Second Language certification (TEFL) and moving abroad to Italy to teach English!
Miaka Reynolds

I am a cardiac sonographer at Spartanburg Regional Hospital and have been a cardiac sonographer for over 7 years. I am registered in adult and pediatric echo sonography and I am certified in Cardiopulmonary Resuscitation (CPR) & Basic Life Support (CPR) through the American Red Cross. I graduated from Piedmont Technical College in 2017 with an Associates of Science and began the Healthcare Studies program in Fall 2018.
Practicum Project-My practicum project is an education and anxiety reduction intervention among cardiovascular patients receiving structural heart procedures. These structural heart procedures may include aortic stenosis, which uses a transcatheter aortic valve replacement (TAVR) device, or chronic atrial fibrillation, using a Watchman device.
After graduating from the Healthcare Studies program, I aspire to work as a Clinical Cardiac Implant Education Specialist for a medical device company.
Class of 2020 
Chris Foley
My name is Chris Foley, I currently work full-time at Providence Health in downtown Columbia as a radiologic technologist. I graduated from Orangeburg Technical College in 2015 with an Associates of Applied Science and began the Healthcare Studies program in Fall 2018.I am certified in radiology through The American Registry of Radiologic Technologists and licensed through South Carolina Radiation Quality Standards Association. I also have my Basic Life Support certification through the American Heart Association.
After graduating from the Healthcare Studies program, I plan to complete my pre-requisite coursework for Medical School, take the MCAT, and apply to medical schools. I am also interested in the MUSC physician assistant and cardiovascular perfusion programs.
Aramis Gregory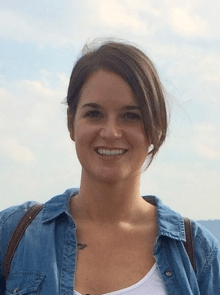 Hello, my name is Ami Gregory. I live in Sumter, SC, and I'm 28 years old. I am a veteran of the US Air Force. I haven't always been sure of my professional aspirations. When I started college, I changed my major twice, from nuclear medicine to psychology before joining the military. After I left the military, I needed to improve my GPA and finish pre-requisites coursework. I started taking classes at Central Carolina Technical College. During this time, I was using the VA for healthcare. I found through first-hand experience many opportunities in which the VA could improve their healthcare system, specifically in mental health. The more frustrated I became with the care I was receiving (or wasn't receiving), the more passionate I became. I found myself often thinking of other veterans in more challenging situations than myself. This experience has fueled my passion for health policy change within the US government.
I applied to the Online Healthcare Studies Bachelors program because I wanted a program that would introduce me to the dynamics of healthcare, but also teach me about healthcare program/policy development. Additionally, MUSC is a nationally ranked university and extremely well-known in South Carolina. I consider it an honor to be a student here, receiving an education from a top-rated medical university. I also know that having MUSC on my resume could mean a second-look from future employers because of its' reputation.
After graduating from the Healthcare Studies program, I plan to pursue a Master's degree in Health Policy or Public Health, I have even considered Law School. I will eventually move to Washington D.C. where I can have a great impact on health policy change with the VA's healthcare system.
Hali Hutchison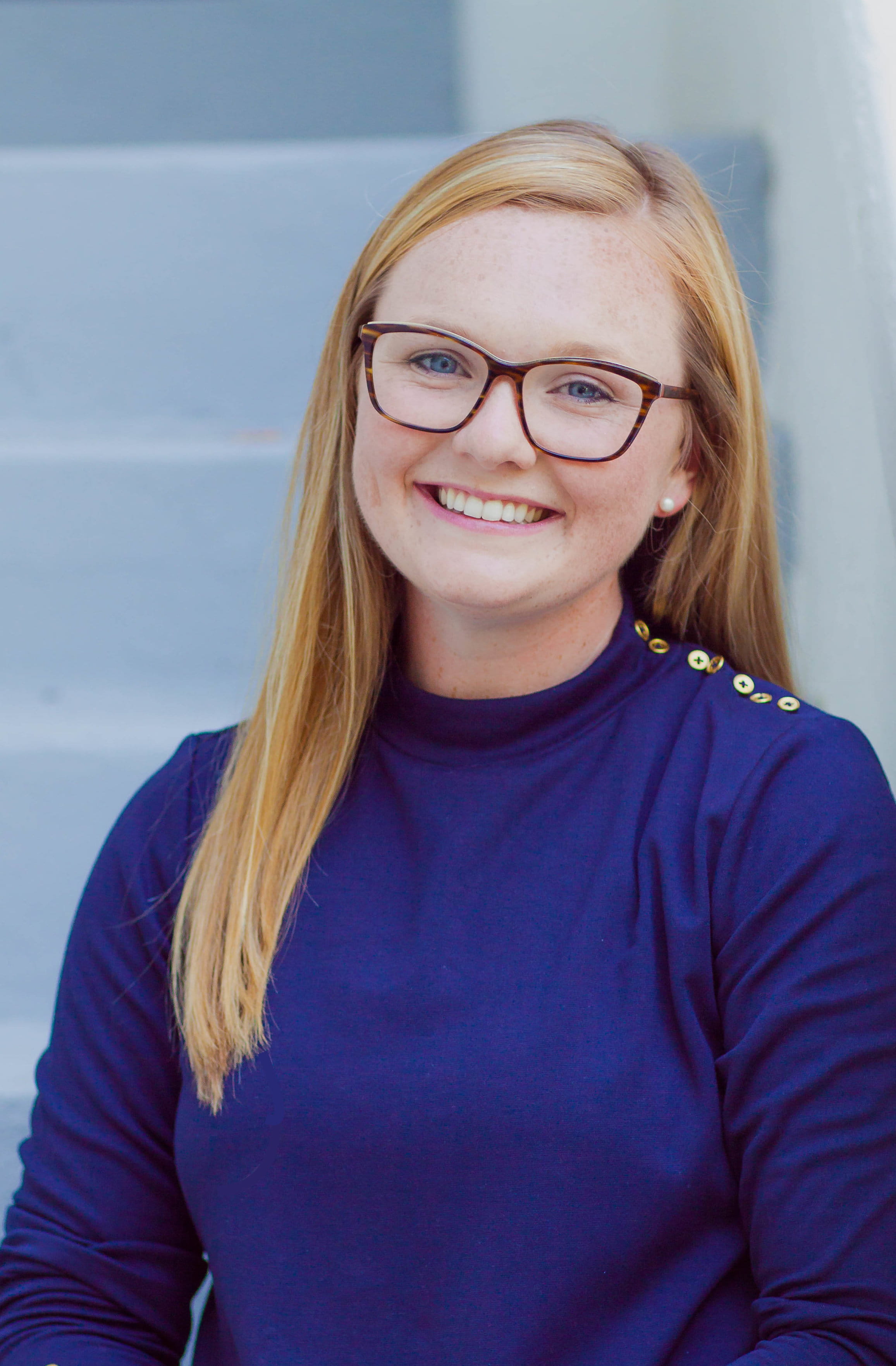 My name is Hali Hutchinson, I am a traditional 20-year-old undergraduate student. I graduated from Horry Georgetown Technical College in 2018 with an Associates of Science and began the Healthcare Studies program in Fall 2018. I am a certified medical scribe, currently working at OB/GYN offices at McLeod Health Loris and McLeod Health Seacoast in Horry County, South Carolina. I have previously been an Emergency Department and Central Processing Department volunteer for Conway Medical Center. Since February 2018, I have been involved with an orphanage in Petionville, Haiti. I've spent two weeks total in Haiti participating in humanitarian efforts and public health work like planting a garden and installing water filters. I serve on the American leadership team for the orphanage doing things like organizing future teams and assisting with the child sponsorship program.
After graduating from the Healthcare Studies program, I plan to continue to further my education at MUSC Medical School or Physician Assistant program. Attaining my advanced degree will enable me to have an even greater impact in Haiti.
Jeff Janecek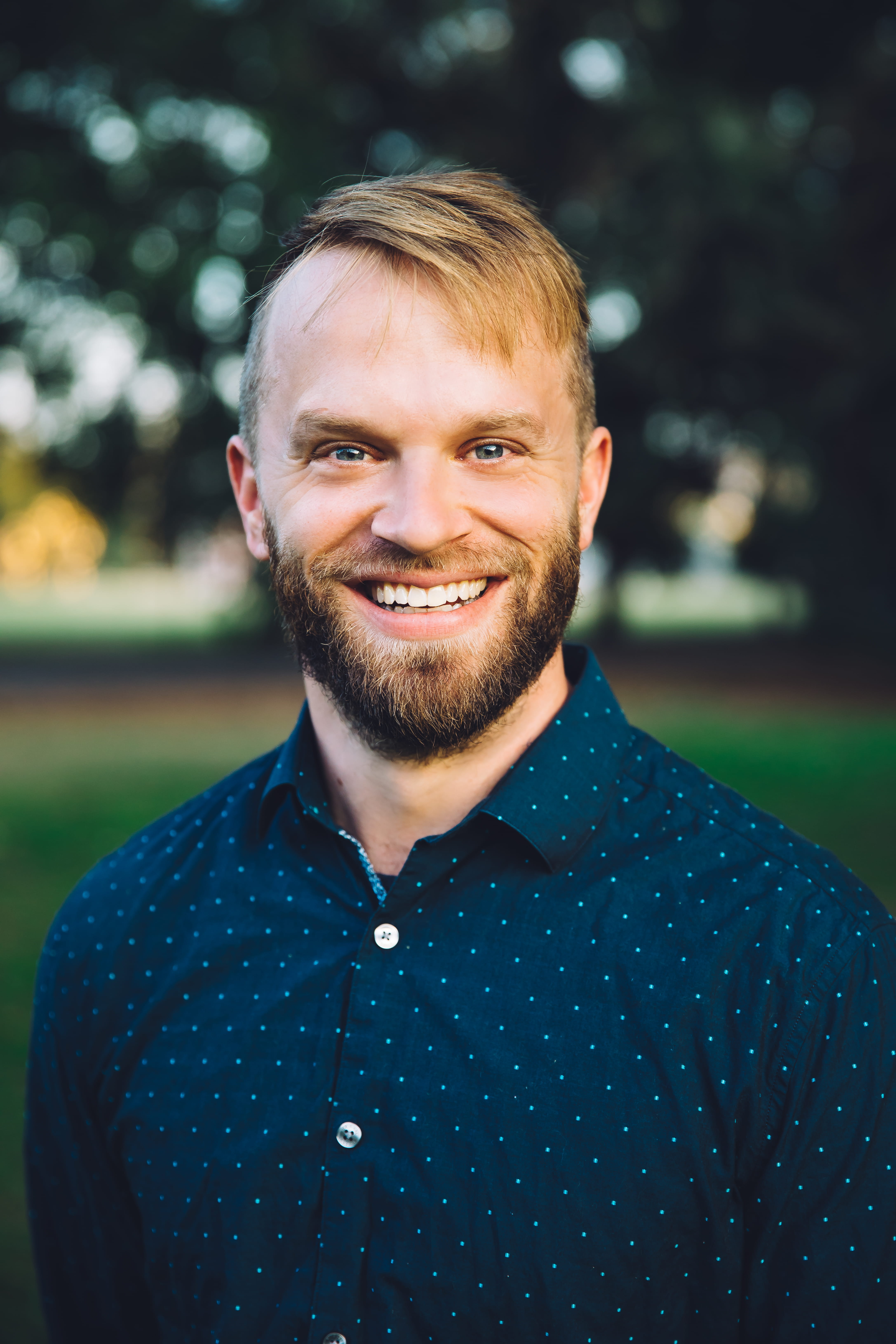 My name is Jeff Janecek, I'm 33, and I was born and raised in Summerville SC. I am a Radiologic Technologist. I graduated from Trident Technical College in 2012 and have worked at Roper St. Francis ever since. I married my wife in 2014 and our son was born in January of 2016. I was initially intimidated by the thought of completing my Bachelor's degree while working two full-time jobs and parenting a 3-year-old. It has been much easier to balance than I expected. The Healthcare Studies faculty are very easy to communicate with and are understanding of our different life circumstances. The greatest advantage of the Bachelor's in Healthcare Studies program is the online format which allows me to complete assignments in between my other responsibilities. After graduating from the Healthcare Studies program, I plan to pursue a graduate degree as a Physician Assistant through MUSC.
Kierston Jeffers
For as long as I can remember, I have been dreaming of being in the medical field. I have always had a passion for helping others and being available when needed. I Always knew I wanted to attend MUSC, but my road was full of curves. My husband is a Sargent in the Infantry in the United States Army. I stated working on my AS degree at Trident Tech and we got stationed in Hawaii. While I was finishing my AS degree, we became parents to a beautiful little girl named Paisley, who is now 16 months old. I graduated from Trident Technical College in 2015 with an Associates of Science and began the Healthcare Studies program in Fall 2017. I am a stay at home mom and have been very blessed to have that opportunity. Being in the Online Healthcare Studies program enables me to complete my bachelor's degree while staying home and taking care of my family. This is the start of my amazing career in the health field.
Justin Miller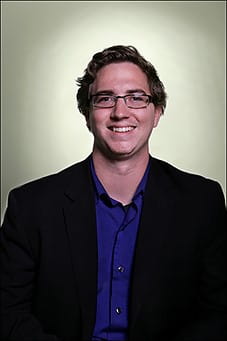 I am from Myrtle Beach, South Carolina, I have an Associate's degree in Health Science from Horry Georgetown Technical College. I have worked in geriatric care for 8 years. I began working in assisted living communities as a caregiver directly after graduating high school. Working with resident's hat suffer from Alzheimer's or other forms of Dementia is my passion. Still involved in the assisted living community, I am now a Marketing Director. My job is to assist families with the often-difficult phase of life and it has been extremely rewarding. Seeing a weight of stress relieved from families that move into our community makes every day worth it.
I am currently pursuing a license as a Community Residential Care Facility Administrator where I will be able to direct an entire community to provide quality care. Knowledge obtained from the Healthcare Studies program has already helped me provide greater care and understanding for my facility and surrounding community. I hope to use my degree from MUSC to provide the Grand Strand area with outstanding geriatric care.
 
Angela Simmons
I am a native Charlestonian with an Associates of Applied Science in Occupational Therapist Assisting. I have worked in the health field as a Certified Occupational Therapist Assistant for nearly 15 years. My career has been centered around helping the geriatric population. I favor this population because of their wisdom. There are times when I go to a home expecting to be teaching and it's quite the opposite. I feel as though I've been taught. I've worked in the hospital setting, acute care, skilled nursing rehab facilities and a private home health company. I love seeing the positive outcomes from the interventions and the patients are truly appreciative. After graduating from the Healthcare Studies program, I aspire to be an independent therapist with hopes of having a day center catering to maintaining functional social activities in the lives of elderly population. Because the geriatric population has a history of being taking advantage of and or neglected, another aspiration is to be an advocate for the underserved population. The education and training that I am receiving In the Healthcare Studies program at MUSC will make my aspirations possible.