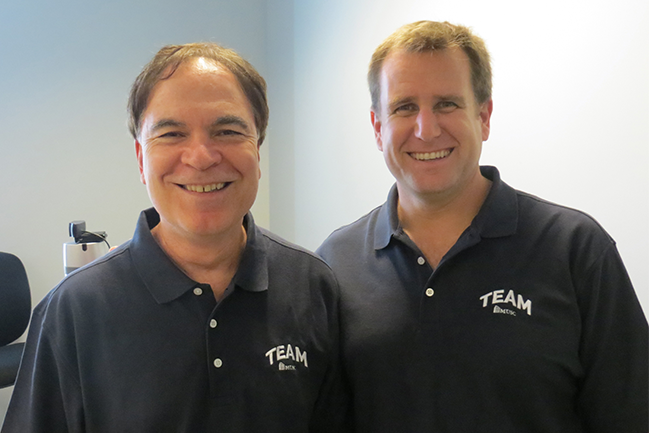 In his 25 years at MUSC, Joseph Sistino, Ph.D., CPP, FPP, has helped train nearly 275 perfusionists.

He's also assisted with countless open heart surgeries during his time as chief perfusionist at MUSC from 1999 to 2012, he's put in hours of researching long-term effects of neonatal cardiac surgery, and he's invested years into expanding and improving the perfusion program at the College of Health Professions.
"Perfusionist," as you can imagine, is not a hat Sistino easily takes off.

Even leaving a surprise retirement party two weeks before his last day as director for the Division of Cardiovascular Perfusion, his mind was still on the future of the profession.

Perfusionists, who operate a heart-lung machine to propel oxygenated blood to a patient's tissues during open-heart surgery, account for only 4,000 healthcare professionals nationwide.

"Over the next 10 years we'll need to replace at least a third of the field, which means about 1,200 professionals from all of the schools (in the United States) need to graduate," he said. "Right now we're putting out about 150-200 per year. We're behind; we need people."

Simply adding to the professional network is not enough though. Education, specifically a master's level of education, is what Sistino has been pushing for among professionals in the field for years.

Since publishing an editorial on the subject in The Journal of ExtraCorporal Technology in 2014, he's even starting to gain some ground. This year, the Accreditation Committee for Perfusion Education (AC-PE), the overall accrediting body for perfusionist education, finally released its recommendation supporting a master's degree to practice in the field.

It still isn't a requirement, but it's a step, Sistino said.

That sort of passion for improving the profession is what inspired Sistino to go back to school at age 56 to earn his doctorate in 2012. In order to move the program at MUSC forward the director had to possess a doctorate – so he bit the bullet.

"That was a struggle," he said. "Going back to school in my late 50s. I had to take myself off call at the hospital when I was chief perfusionist, which was tough. I was running the program at the school, the department at the hospital. It was a stressful time."

Another highlight was building a simulation laboratory so that students in the perfusion program can feel what it's like to actually serve as an integral part of an open-heart surgery.

"Their clinical skills are so much better than they were 10-15 years ago," he said. "Being supported by the college to do that – that was a highlight for me. That type of high-fidelity simulation, our students feel like they're in a real operating room. Their heart is racing, they're stressed in the same way. It's important to feel that way so that when they're actually in the OR they're trained to know how to handle different situations."
For Sistino, that is the legacy he hopes to leave behind. Yes, he says, he did enjoy playing his piano and singing at holiday parties and the annual MUSC Live event. He even thinks that's where most people may know him from – not so much his research or his work with students.
Now that he has time in retirement, he said, he may even get back to playing at the farmer's market in between traveling with his wife and spending time with his children and his granddaughter.
His true legacy though, he says, won't be found behind a microphone or even on a sailboat, where he plans to spend more of his time in the years to come.

"I hope the students know that I trained them to be safe, compassionate perfusionists," Sistino said. "I want them to remember how important their work is, and I want them to continue to conduct research and improve the profession in the future. … Oh and if I need heart surgery one day I hope they take good care of me."