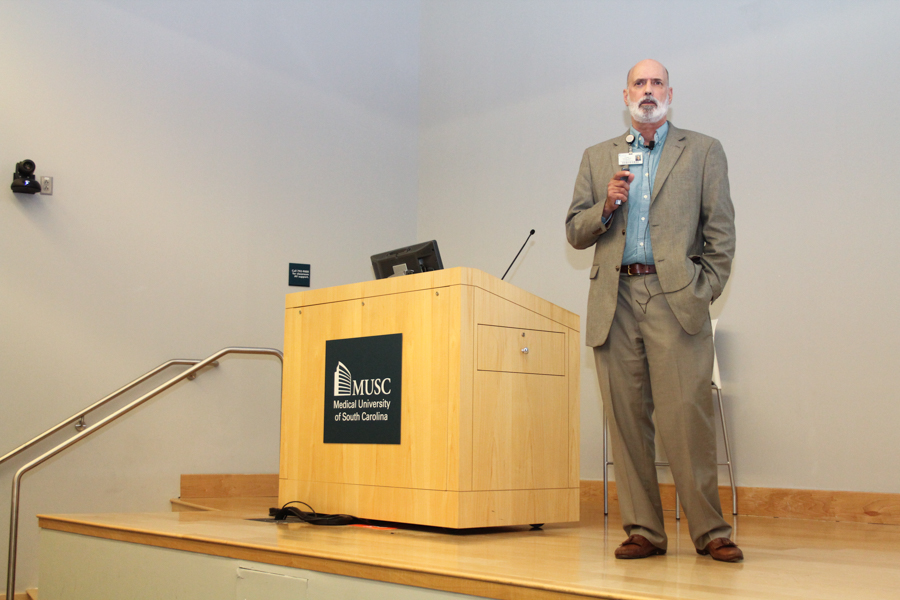 MUSC is proud to have hosted this year's American Occupational Therapy Association (AOTA)/American Occupational Therapy Foundation (AOTF) Summer Institute of Future Scientists and the Eighth Annual Occupational Therapy Summit of Scholars conference on June 20-22, 2019. 
The Summer Institute of Future Scientists in Occupational Therapy is a 1-day program that matches potential student scientists with doctoral and post-doctorate mentors. Participants met with leading occupational therapy scientists to address topics such as possibilities within occupational therapy science, considerations when evaluating potential doctoral programs, and career opportunities as a scientist. After the event, participants were invited to attend the Occupational Therapy Summit of Scholars.

The Occupational Therapy Summit of Scholars affectionately known as the "OT Research Summit," was created by senior occupational therapy scientists and has been hosted at Washington University in St Louis, University of Illinois at Chicago, Thomas Jefferson University, University of Southern California, University of Pittsburgh, Boston University and, collaboratively at the University of Kansas and University of Missouri. It is considered the premier research conference in the Occupational Therapy field. The Research Summit is designed for occupational therapy researchers to network, mentor, and receive feedback on their work.
This year's event brought together over 190 occupational therapy researchers from 56 universities, hospitals, and organizations both nationally and internationally. Over 90 presentations were accepted consisting of oral presentations, posters, and works in progress. The OT Research Summit was supported by past hosts, the AOTA, AOTF, National Board for Certification in Occupational Therapy, National Institutes of Health (NIH) Center for Large Data Research and Data Sharing in Rehabilitation (CLDR), NIH Training in Grantsmanship for Rehabilitation Research (TIGRR) at MUSC, NIH/National Institute of General Medical Sciences (NIGMS) Center of Biomedical Research Excellence (COBRE) in Stroke Recovery at MUSC and University of Texas San Antonio.
On the last day of the event, MUSC leadership participated in a panel discussion on the "Critical Role of Institutional Support in Building Personal and Departmental Research Trajectories." The panelists included MUSC Provost, Lisa K. Saladin, PT, Ph.D., Director of the Division of Occupational Therapy, Craig Velozo, Ph.D., OTR/L, FAOTA, and other faculty members from the College of Health Professions. The discussion gave insight into the research infrastructure at MUSC as well as how an individual can succeed as a researcher, including where to look and what to look for in a research position.